ProReflection is a mobile detailing company that provides the Austin area with professional and quality service. The objective of ProReflection is to provide great paint correction and long-lasting results. We are fully insured.
We recommend scheduling your detail 1-2 weeks in advance. Thank you!
We specialize in paint correction that includes removing swirl marks, holograms, random scratches, oxidation, overspray, remove orange peel and wet-sand marks. We use only quality and professional products in combination with professional equipment.
ProReflection offers different auto detail packages as well as accept custom packages to meet our clients' needs. Each package may include wash and wax, clay bar treatment, leather treatment, engine detail, interior detail, headlight restoration, and full paint correction.
We devote full time and attention in bringing the client's car to like-new condition.
To achieve a long-lasting swirl free paint surface, we will do a full paint correction by buffing and polishing the car. After we do this, the wash and wax process must be performed with special washing techniques.
To view our work and to have a better idea of potential car improvement, please access the gallery where "before and after" pictures are posted.
Some benefits of car detail:
Save money when returning a leased car in like-new condition
Make more money when selling the car by increasing its value
Prepare a new car prior to delivery
Upkeep a classic, exotic, show car, or any "garage queen"
Please contact us if you have any questions or comments regarding ProReflection services.
---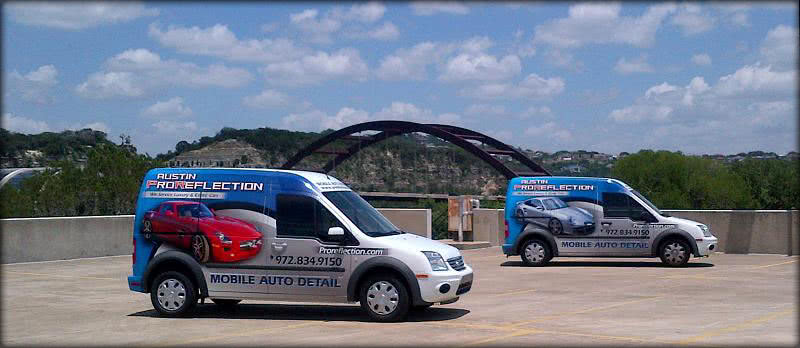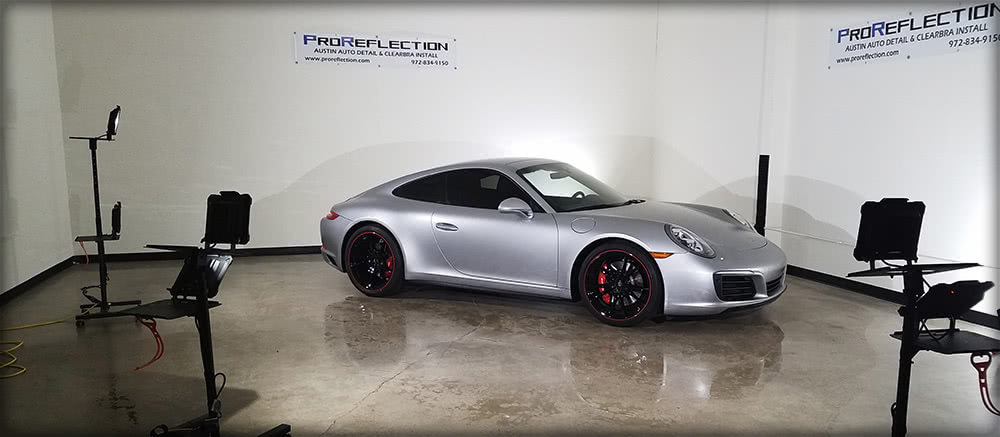 Open by Appointment Only
501 W Powell Ln unit 208

Austin
,
Texas
78753
PROTECT YOUR CAR FROM ROCK CHIPS
---