We all know that awful feeling we get when a rock hits the windshield.
Save yourself the worry and cost of having to replace your windshield.

We're proud to offer our customers the highest quality windshield protection film on the market. ExoShield is a thin and completely invisible film that we install on the exterior of the windshield to reduce the risk of damage from rock chips by 6 times. Driving can be stressful enough – rest easy knowing your vehicle is protected by the best.
Contact us to request a quote for your vehicle!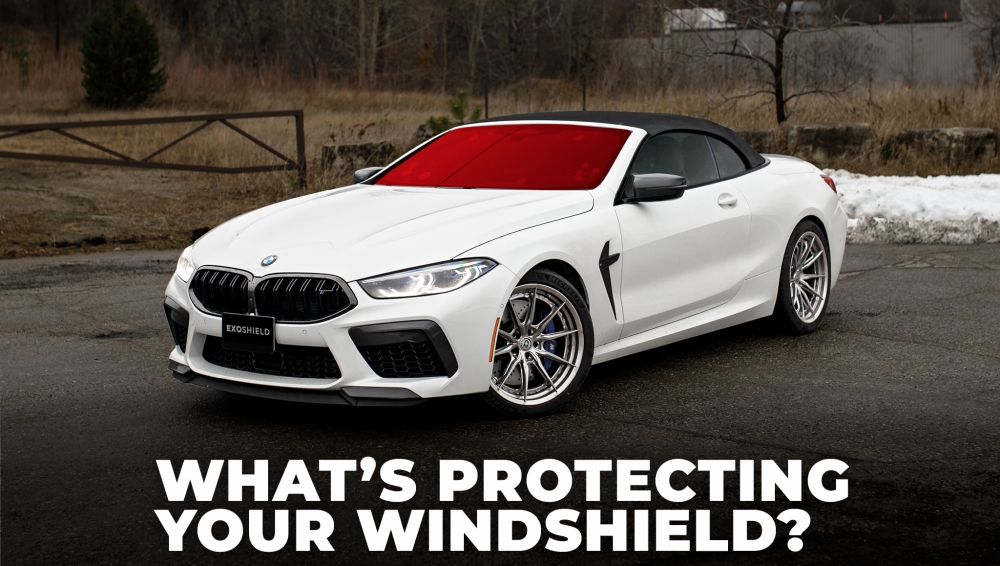 Unmatched Clarity
ExoShield is razor-thin and has the highest optical quality on the market. It won't obstruct your vision, impact sensor functionality, or interfere with your heads-up display.
Stops Rock Chips
Rock chips can happen almost anywhere, anytime. ExoShield is designed to absorb 6X more impact than a windshield alone to significantly reduce the potential for costly and annoying stone chips.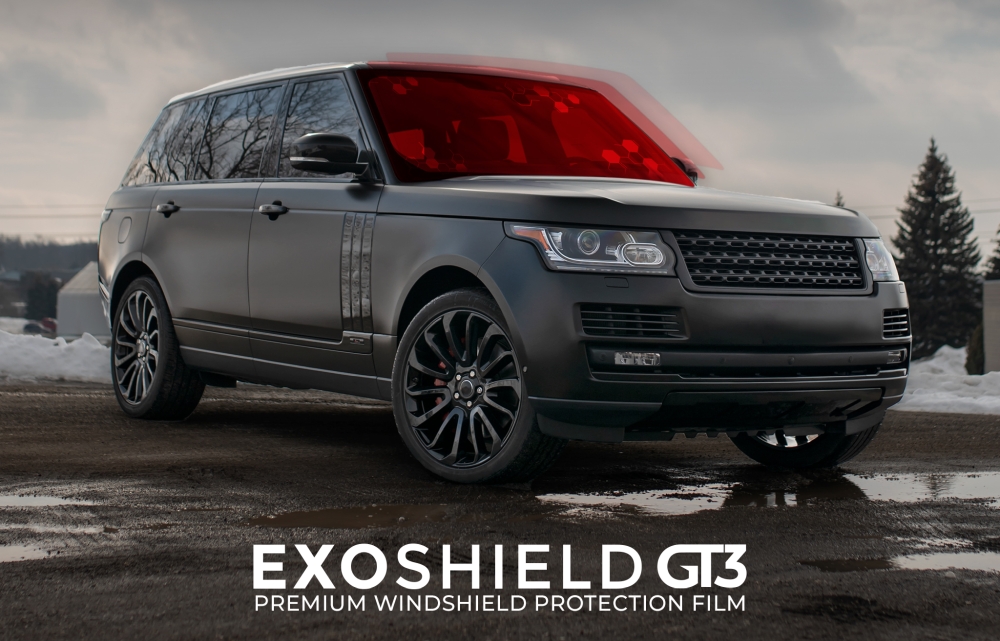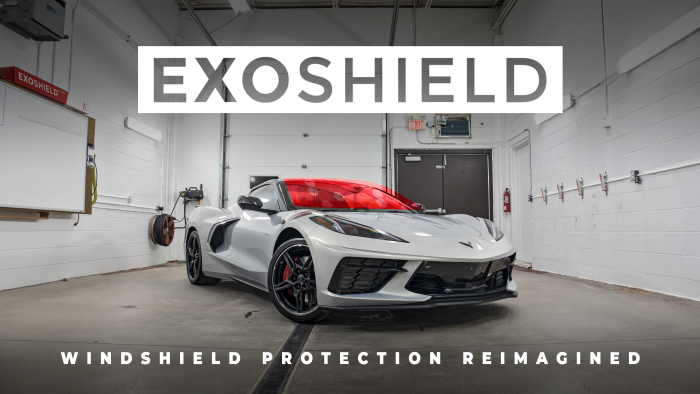 ENDURANCE CLASS NANOCOATING
Performance without compromise
ExoShield's Endurance Class nanocoating has a stronger bond between layers than any other windshield protection film, guaranteeing longer lasting protection that doesn't sacrifice clarity or durability.
Industry-leading Warranty Coverage
ExoShield is backed by a 2-year/30,000 mile warranty against manufacturer's defects, which is the longest and most comprehensive coverage in the industry.