Self-Healing
When exposed to heat, the enhanced clear coat properties eliminate fine scratches and swirl marks over time.
Stain Resistance
Road grime, bird droppings, bug guts, and air pollution will never leave the film stained or yellow, unlike lower quality alternatives.
Warranty
Built to last. Suntek PPF is backed by our comprehensive 10 year warranty, ensuring your vehicle looks its best for years to come.
Mirror Smooth Finish
Protection should be indistinguishable from factory paint.
Design Access Program (DAP)
Optimized for precision, XPEL ULTIMATE PLUS is specifically formulated to function with the Design Access Program, our comprehensive pattern repository.
Durability
XPEL ULTIMATE PLUS features superior impact protection for whatever stands between you and the open road.
PROTECT YOUR CAR FROM ROCK CHIPS
VIRTUALLY INVISIBLE
STAIN & DISCOLORATION RESISTANT
PREVENTS ROCK CHIPS
SELF HEALING
CONTACT US:
Email: [email protected]
Phone: 972.834.9150, Cosmin Chira, owner
Adress: Austin, Texas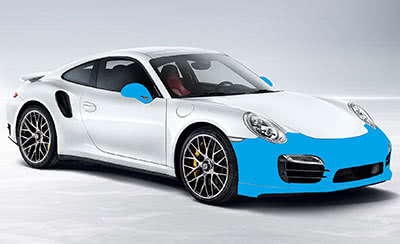 Basic Kits:

Full front bumper
Side mirrors
---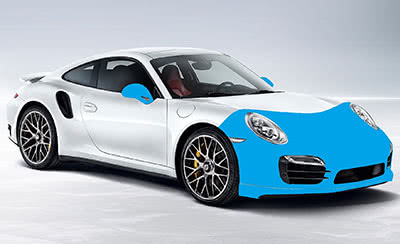 Partial Kits:

24″ up hood and fenders
Full front bumper
Headlights
Side mirrors
---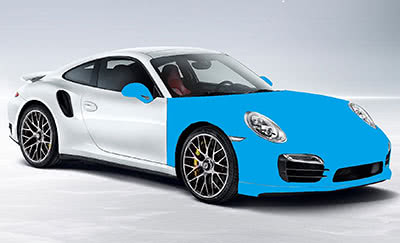 Full Kits:

Entire hood and fenders
Full front bumper
Headlights
Side mirrors
---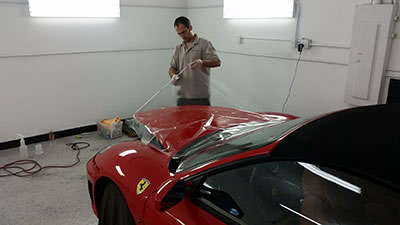 Extras:

Headlights
Bumper
A-pillars
Full door kit (2 doors)
Rocker panels
---
*Please let us know about any custom kit you may be interested to.
We use film that is the best-in-class in durability and clarity not previously available in the market. The clear coat of the film employs special elastomeric polymers that "heal" over time eliminating swirl marks and other fine scratches without having to do anything.
We are also offer STEALTH Paint Protection Film, that brings true protection to matte paint wraps. The satin finish film STEALTH is guaranteed to perform as great as it looks.
Click here, to see a photo gallery of XPEL STEALTH matte paint protection film being installed!
Protection Film Photo Gallery